Basement Flooring Guide
See More about Basement Flooring Guide >>>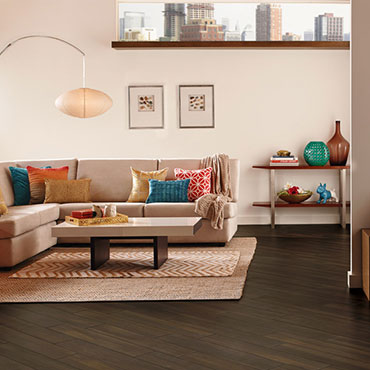 For many homeowners, the basement isn't just for storage. It's the family room, the play room, the home gym — a frequently enjoyed living space that deserves attention to great design, just like the rest of the house. The challenge with rooms that are below grade (underground) is that they are subject to environmental concerns like moisture and humidity that can damage certain floors.
What is the best flooring for basements?
Whether you're finishing your basement for the first time, or want to step up your style with a new floor, we offer plenty of basement flooring ideas in a range of performance levels and styles. We offer basement flooring tiles, planks, and more.
Unlike traditional hardwood flooring, nearly all Armstrong Flooring products are 100% waterproof* and ideal for basements. Whether you are looking at Rigid Core, Luxury Vinyl Tile, Vinyl Sheet, or Engineered Tile you will have no problems finding a waterproof basement flooring option that can withstand potential basement moisture.
With a wide range of styles available in wood or stone visuals, almost any flooring idea you can imagine can be brought to life in your basement.
Alterna
Alterna engineered tile is the perfect alternative to traditional stone and ceramic tile in high-traffic basements. It's water, scratch and stain repellent, resists cracking, and is warmer and more comfortable underfoot. Plus, it's faster, easier and cleaner to install — less time and labor means you'll save on installation.
---
NOTE:
Cutlers Carpet does not carry every style of product. Check with us first about a particular product or to see if your product choice is available for special order.
---

---
Armstrong Engineered Tile
Alterna luxury vinyl tile offers the timeless elegance of slate, marble, and travertine in a floor that's easy to live with. While Alterna may look like stone, it feels warm and comfortable to your feet, and absorbs sound for a quieter home. Our new collection of urban-inspired designs features weathered metal, concrete-infused motifs, and linen and timber textures.
---
Profile
|
Website
|
Install
|
Clean
|
Green